Join more than 104,000 students and alumni who are making a positive change in their careers and the lives of others.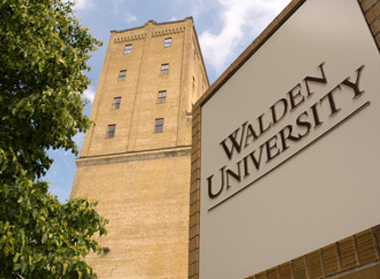 Earning a master's degree in public health (MPH) is a great way to boost your professional credentials and earning power in public health. One of the best ways to earn your MPH today is online with Walden University. US News and World Report recently ranked Walden's online public health program as one of the best in the US.
Walden's master's degree in public health is helping to address the quickly increasing need for public health professionals, and it allows you to complete most of your degree online. This online MPH provides those interested in a public health career with the high quality credentials needed to work for the development of more healthy people and communities around the world.
The MPH program at Walden provides you a very strong foundation in all of the key areas of public health, and a practice oriented approach is used with plenty of real world examples.
With your Walden MPH degree you can pursue many exciting public health career choices, including:
Disease investigator

Epidemiologist

Public health analyst

Research analyst

Biostatistician

Health policy advisor

Public health educator

Global health professional

Public health information officer
YouTube Special Feature
Walden University Summer 2011 Commencement Address, President Bill Clinton
Walden University celebrated the accomplishments of more than 4,700 graduates from 39 countries—from Afghanistan and Australia to Saudi Arabia and Serbia—at its 46th Commencement ceremony on Saturday, July 30. President Bill Clinton, founder of the William J. Clinton Foundation and 42nd president of the United States, spoke to the graduates saluting their commitment to higher education while urging them to turn good intentions into positive change.
Curriculum
Walden University has created the MPH curriculum to reflect all of the professional guidelines that have been issued by some of the leading public health organizations in the world.
Currently, earning your Walden MPH requires that you complete 56 total quarter hours. This includes a foundation course of 2 hours; core courses of 46 hours; a practicum and capstone of 8 hours, and an e-Portfolio. The e-Portfolio feature allows you to submit all of your coursework to your professors and to create presentations to show your knowledge and skills for the advancement of your career.
Some of the classes that you will complete with your Walden MPH program include:
Principles of Communication in Public Health

Essentials of Public Health

Social, Behavioral and Cultural Factors in Public Health

Public Health Biology

Biostatistics

Health Policy and Management

Environmental Health

Epidemiology

Health Informatics

Research in Public Health

Legal and Regulatory Aspects of Public Health
Learn more about the master's degree in public health faculty at Walden University.
Cost
The online MPH degree is very competitively priced when compared to other MPH programs. The cost per quarter credit hour is $445, so the total cost of the degree is approximately $23,000.
Financial Aid
Walden University offers a diverse array of financial aid options that include:
Also, be sure to review the new Distance Learner Online MPH Scholarship that is available to two highly qualified online MPH students per year.
Student Services
One of the key aspects of your online learning experience at Walden University is myWalden, which is your portal to online learning. With myWalden, you can connect to:
Course syllabi, classrooms and chats

All academic records and grades

Your registration and financial information

Student support

Academic advising
Walden University also has a high degree of student satisfaction, with more than 80% of students currently working full time in their field.
Each MPH student at Walden is assigned a team of advisors to maximize the quality of your online learning experiences. You will work with an enrollment advisor who will discuss all of your online degree options. Also, you will have a financial aid advisor who helps you to fund your education and to apply for financial resources. As a student, you will have a team of academic mentors who will assist you every step of the way with your academic progress.
Career Services
At Walden University, you do not need to wait until you graduate to begin getting ready for your public health career. The Career Services Center gives you one on one counseling to assist you with searching for a public health job; explore career options; revise your resume; and provide professional assessments that identify your main career strengths and interests.
The university also recently compiled a Career Opportunities in Public Health webinar that has some interesting viewpoints on public health careers.
Contact Them
Below are some of the most important contacts you will need at Walden University:
Walden Social Media Resources
Walden University has thousands of graduates, and there are many social media options available for public health professionals who attended Walden:
LinkedIn Groups
Facebook
YouTube
Twitter
Reviews